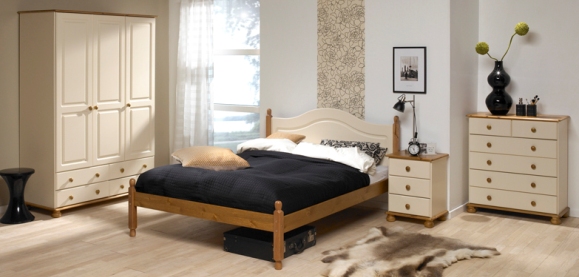 About us.
We are a online service operated by a long-established furniture retailer. By bringing together our many years of experience, knowledge of the market-place and excellent purchasing power we can provide you, the customer, with quality furniture at a competitive price.
We offer you a quick delivery service from large stocks that we hold at our premises in Skelmersdale, West Lancashire. Goods will be dispatched promptly to all mainland areas of the UK. For any off-shore locations you may contact us first for further information regarding delivery.
We supply some of the highest quality self assembly Pine, Oak, and other solid wood furniture from around Europe. We provide excellent after sales service to ensure your products meet up with your requirments and we are able to supply any replacements quickly and efficiently.
We look forward to providing a first class service for you and providing you with products to last you many years.
We do have a showroom (Allwood Furniture) in Skelmersdale, West Lancashire where you can see some of these products on display.
Our showroom opening hours are 10.00am - 5.00pm Mon - Fri.
Sat by Appointment.
(Closed On Bank Holidays)
(COVID-19) Showroom is open by appointment. Deliveries, collections, etc are being done using safe distancing measures.
Please note that the prices on this website may be different to the prices in our (Allwood Furniture) showroom and its website. Please mention this website if you do call in to visit us and also contact us before travelling long distances to ensure that we have the products on display that you may wish to view.
Latest store news.
Our website is now a fully responsive design site. This means it fully adapts to the size, resolution and orientation of your viewing screen, meaning it looks great on a desktop computer, laptop, tablet and smartphone.
Information regarding links.
Recently we have had a number of requests from seo companys and some website owners regarding us placing links on our site. We would just like to make it clear that we feel this form of practise is not acceptable and we do not wish to take part in any link exchange schemes. If anyone does wish to link to our site could you kindly contact us first so we can check the suitability of the link and its relevance. Due to strict company policy we do not provide reciprocal links. We also do not accept payment or pay for any in return.