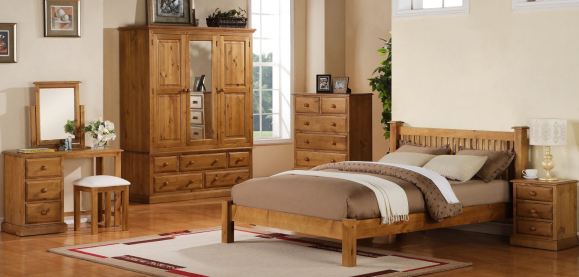 Terms And Conditions
Nothing in the following terms and conditions affects your statutory rights.
1. General Terms
All content on this website is owned, operated or licensed to Payless Furniture Ltd T/A Allwood Furniture : Company Registration No 6037720 : VAT Registration No 936 2755 02 : Registered Office address : 30 Greenhey Place, Gillibrands, Skelmersdale, West Lancs. Telephone 01695 732837. If you wish to contact us regarding these terms & conditions or have any comments or complaints, you can contact us at the address or telephone number above or email us at sales@paylessfurniture.co.uk .
2. Cancellations & Returns
If you wish to cancel your order (other than special orders, see below) then you may contact us by email or telephone. You must take reasonable care of the goods you wish to return and please return them in their original packaging so they arrive back safely, if the goods get damaged or have been used we will take the relevant cost from your refund. You will receive a refund (less the cost of return and if applicable, evidence of damage or unreasonable care) within 14 days of us receiving the goods back (or evidence of return). These conditions comply with the new European Directive on Distance Selling [which is incorporated into UK law by the Consumer Protection (Distance Selling) Regulations 2000], this gives you the rights as described above to cancel your order within 14 days starting the day after you received your goods.
2a. Special order items
Special order items are these items that have been specially ordered to your specification, colour or personalized by the manufacturer on your behalf and as such the charges on cancellation will amount to the total of manufacturing and full delivery costs incurred by ourselves. We on some occasions may offer you free delivery on some of these items purchased. If however you decide to cancel and return any special order items for any reason, then all delivery charges will apply. Delivery charges can vary and are dependent on the items on your order. The charges will be the actual cost of despatch and cost of returning the goods, (not the delivery charges shown). We will inform you of these costs and if you wish we can provide proof of these costs before cancellation and collection is agreed. As a general rule this cost would somewhere between £25 to £35 per item, (for self assembly products). Assembled items would be higher. If you are not available on the day of delivery or any collections and have not informed us 24 hours prior to this, then delivery / collection charges will also apply.
The following ranges classed as special orders are Knightsbridge, Pembroke and Monaco.
2b. Cost of Return
Please note that our delivery charges are subsidised and therefore the cost of returning goods may be greater then the original delivery charge. Alternatively you can make your own arrangements to return the goods using your own choice of carrier.
3. Delivery of Furniture
(COVID-19) Showroom is open by appointment. Deliveries, collections, etc are being done using safe distancing measures. We can allow deliver of your order within the order times specifed. This is providing nobody at your property has any symptoms of the virus or is currently needing to be in self isolation.
Delivery prices stated are for Mainland UK only, (Higher charges apply to Scottish Highlands, all non Mainland UK inc Ireland). Some of our items can be heavy so the delivery driver may require assistance in lifting on delivery. Any order times stated are a guide only. Different delivery times stated for items place on the same order will go with the item on the longest lead time. We will attempt to deliver all items together within the time frame specified and normally only once all the items have become available. If you wish to specify an exact day for delivery we will despatch the items on our next day delivery service. Please note that this service is only available for our smaller self assembly items that we normally have in stock and can send out via our courier. We however cannot guarantee or be held responsible if it does not arrive on this day. If you do not receive your delivery by 4pm please contact us so we can track your parcel`s and advise you accordingly. Please note that it is your responsibility to be home to accept delivery on the arranged and agreed day/date so the goods can be signed for by either a person at the address, or a neighbour, unless you have informed us that the item's can be left safe, which will be at your own risk.
Notes must be made on the drivers paperwork if you see damage to the boxes.
4. Prices & payment
The furniture we show on this website is only offered at the price shown on the screen at the time of order. Payment of goods must be made by secure credit card transaction and must be in full prior to despatch. The payment will be processed by Barclays, on behalf of Allwood Furniture. If you have any questions about your payment please email sales@allwoodfurniture.co.uk or sales@paylessfurniture.co.uk There are no additional charges applied to credit card transactions.
5. Website Content & Accuracy
Care and attention to detail has been taken so as to describe and show all products as fairly as possible. The descriptions, sizes and images shown have in most cases been provided by the manufacturers of the products we sell. We have however checked the products to confirm that the descriptions and images appear correct. The sizes stated are approximate only. The colours of the products shown within the images can only be taken as a guide as photos taken and displayed on monitors cannot accurately display the true colour.
6. Damages, Missing Parts & Defective Products
If you receive your furniture and there is any damage, defect or missing parts then we can simply provide you with that particular component. In most circumstances there is no need for the whole item to be replaced. Most of the products supplied are home assembly products; this makes it easy for us to send out the necessary component immediately either from ourselves or the manufacturer. This process allows a faster and simpler solution to the problem. Just email sales@paylessfurniture.co.uk for immediate response. In the unlikely event that we are unable to supply the correct component then a full replacement product will be made available, despatched and the damaged one collected at our cost.
7. Warranties
All our products are supplied with a 12 month manufacturers warranty, provided that the manufacturers care and maintenance instructions have been followed. All timescales with respect to these warranties are calculated from the date of receipt of goods. Please note we cannot be held responsible for any losses due to incorrect assembly methods or misuse of our products.
8. Privacy Policy
We respect your privacy and have a strict company privacy policy. Your full details and email address will not be passed on to any third parties other than ones only in connection with our business. We are committed to protecting your privacy. We will only use the information that we collect about you lawfully in accordance with the General Data Protection Regulation 2018 (GDPR). We collect information about you for the following reasons: firstly, to help process or confirm your order and second, to provide you with the best possible service and use this information for delivery purposes and allow you a review invitation. Also if you have consented, or under the 'Legitimate Interest' clause we may e-mail you in the future with possible marketing emails but you can ask us to stop this at anytime if you wish. You can view our ICO Certificate here.
The type of information we will collect from you once you have excepted our terms and conditions and make a purchase, or attempt to make a purchase includes:
your name
address
phone number
email address
IP address
We will never collect sensitive information about you without your explicit consent. The information we hold will be accurate and up to date. Where data is shared with any third parties in connection with our business, we have checked that they are also acting lawfully in accordance with the General Data Protection Regulations. You can check the information that we hold about you by emailing us. If you find any inaccuracies we will delete or correct it promptly. The personal information which we hold will be held securely in accordance with our internal security policy and the law and we can remove your information at any time if you wish. If we intend to transfer your information outside the EEA (European Economic Area) we will always obtain your consent first. We may use technology to track the patterns of behaviour of visitors to our site. This can include using a "cookie" which would be stored on your browser. You can usually modify your browser to prevent this happening. The information collected in this way can be used to identify you unless you modify your browser settings. If you have any questions/comments about privacy, you should contact us .
9. Changes to these conditions
We reserve the right to make changes to these terms & conditions from time to time. It is your responsibility to check back on them as and when required. Last update was 15th June 2020.
These terms & conditions do not affect your legal rights.